Sunday March 13, 2011
Today was our first day in Washington DC! I think the 20 hour bus ride yesterday drained everyone a little bit, but we had a full night's rest and ended up having lots of energy for today. We got to sleep and took our time in the morning figuring out the metro system. Eventually we made our way over to the National Zoo.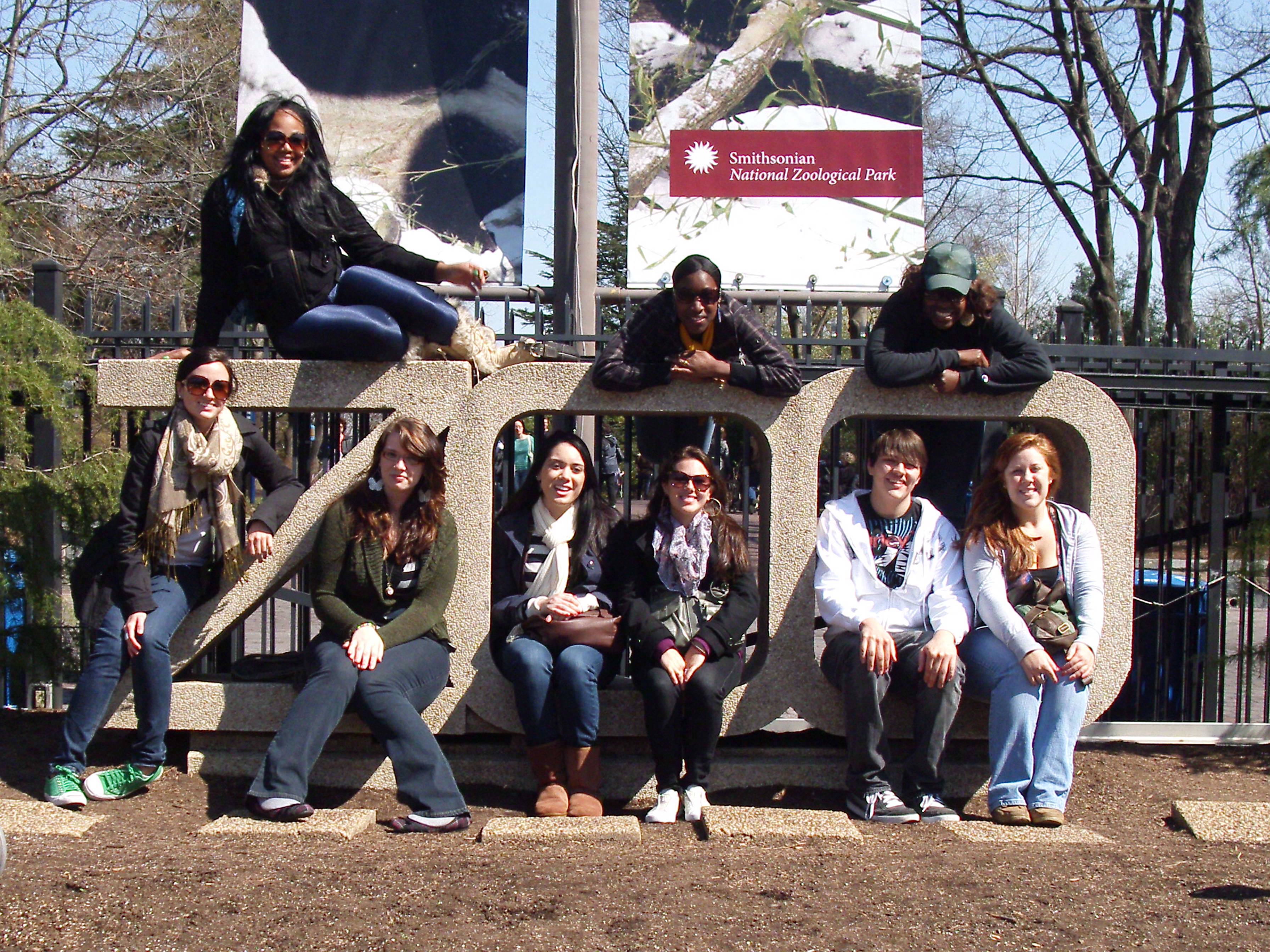 We got to see beautiful lions and tigers and elephants, etc but only one panda was out. And let me tell you, those pandas are not nearly as white as they look in photographs. Regardless, they are still adorable. After the zoo we walked a ways and had dinner at a small café. Dinner was a little quiet at first but we decided to go around the table and share with everyone our favorite color and a strange smell that we like. This definitely broke the ice and allowed us to ease into conversation. After dinner we walked toward Dupont Circle and got ice cream at Larry's, a small, family owned joint with the best ice cream I have ever tasted. I was so surprised how easily how group meshed with one another. We only have nine people in our group so we luckily don't need to split up when we eat, etc. It has only been one day and we already feel like a family. I can't wait to see how the dynamic of our group continues through the week after we have continued our volunteer work. I think our bond will only grow stronger and I am so excited to be a part of something so special!
- Caitlyn